Fair hostesses
We arrange hostesses from all over Germany
Promotion personnel
Experienced staff for promotional activities
Influencer
You're looking for influencers for advertising campaigns?
Moderators
Professional moderators for events
Grid girls
You're looking for Grid Girls for your event?
Virtual events
You would like to organize virtual events?
Fair Hostess Agency
Passion, experience and strong networking. These are just some of the characteristics of our Fair Hostess Agency.
Are you looking for professional fair hostesses, moderators, promoters or grid girls? With our help, you will find the right staff for your planned event. Many years of experience and the successful completion of numerous projects have already secured many partnerships for us. Customer satisfaction is our priority, which is why we work with heart and soul to fulfil your wishes.
Fair hostesses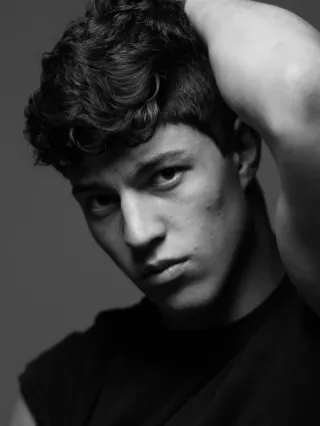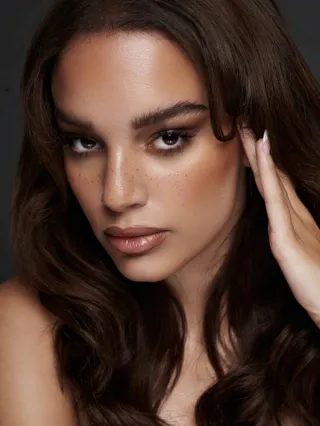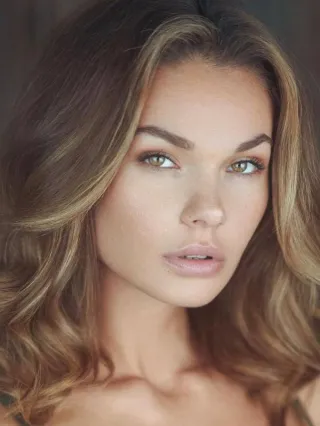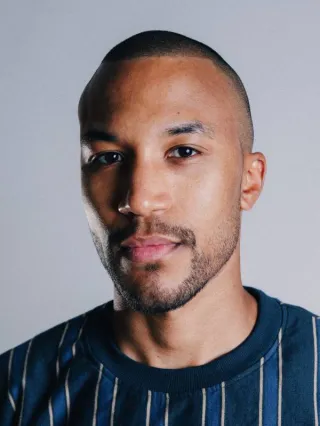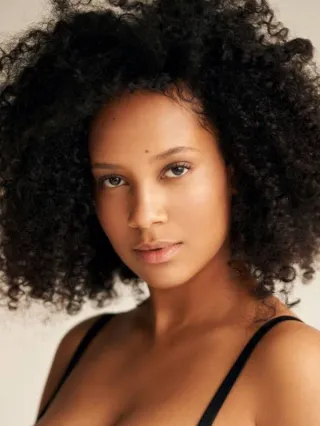 Emily Ifaoma H.
#
8824
Hostess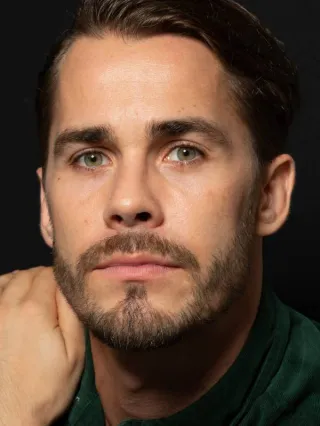 Haykaz Roberti G.
#
15113
Host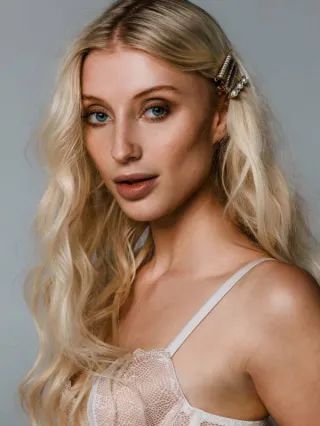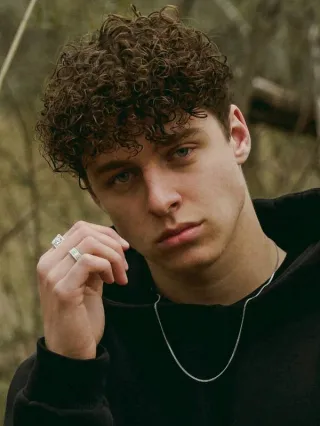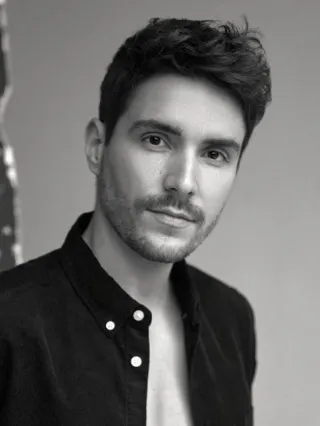 Markus Demir
Co-Founder
" As a professional hostess agency, we always work according to the motto: Everyone said: That's not possible! Then came one who did not know that and just did it. "
This is how your project with our hostess agency works
Are you planning an event or participating in a trade fair and still need staff?
Contact us by mail or phone. Whether trade fair hostesses, promoters, grid girls or moderators - we provide you with the right personnel for events, trade fairs, promotion campaigns and other occasions.
After we have received all the necessary information from you, we start searching for personnel. Based on the criteria and requirements you provide, we select the potential personnel and provide you with a link. You will receive potential personnel proposals and a cost overview within a very short time.
Our platform allows you to select your favorites and contact us with just a few clicks. Subsequently, we can easily request your selected favorites for availability. Upon receipt of the signed offer, we make a binding booking for your desired personnel and forward the contact details for direct communication. Before the start of the project, you can choose between the billing of self-employed persons or the billing according to employee leasing.
Benefit from our experienced and competent staff and our expertise. We are always at your disposal for any concerns and support you in making your planned project a complete success.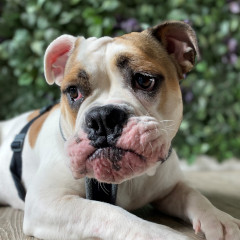 Abbie
" I'm the agency's floater and accordingly have very varied tasks. For example, I protect my team from letter carriers and make sure that everyone here does their job. "
Things to know about the hostess
Are you planning to present your company at a trade fair or another event? Then our fair hostesses and promoters are the right thing for you! The most important aspect at such events is to make the best impression, because this is the only way you can stand out from the strong competition. Here are just at the right time: in our database you will find charming and trained hostesses who will set you apart from the competition. Whether grid girls, trade fair hostesses or promoters – we have the right staff for you.
In an increasingly networked world, it is important to integrate your own company into this process. Accordingly, event personnel are needed everywhere: for example in German trade fair cities such as Hamburg, Munich, Berlin and Frankfurt or in international cities like Vienna in Austria. No matter where, we have the right staff for you! This often saves you a lot of money, since the hostesses come from the area around and there are no costs for a long journey. It is just as important that international customers, who can be met frequently at trade fairs and other events, can also be informed. It is also very important that you can book staff who have knowledge of a wide variety of foreign languages, such as French, Russian or Spanish. We also have staff like this for you too!
Since hostesses are supposed to represent a company or a product, it is very important that they bring a neat and attractive appearance. In addition, they should advertise for their client and should therefore have an open manner and be able to express themselves properly. Constant professionalism is required of hostesses and knowledge of the English language is taken for granted. However, it is an advantage if you can speak several foreign languages. Have you already gained experience in relation to promotions, catering or other areas of hostess work? Or do you just want to get started now? Then you are right with us! We are constantly on the lookout for experienced staff or new faces, for whom we can pave the way to the world of trade fairs and events.
Interest aroused? Then apply now!
Apply now
Hostesses are primarily responsible for looking after guests. However, the tasks of the hostesses are divided into different areas: information desk hostesses, model and fair hostesses are primarily responsible for welcoming guests. But they should also attract people with their attractive appearance, because that creates a positive attitude in customers, which should then be transferred to the company or the product. Grid girls do the same thing at automotive events. Service hostesses are responsible for the well-being of the guests and provide them with food and drinks. Promotion hostesses have a greater responsibility because they convince with know-how instead of appearances in order to increase sales. But foreign language hostesses also have an important task, as they look after the international guests and thus represent the company on a broader market.
What types of hostesses are there?
Hostesses are staff hired by companies to represent them at various events. In general, the hostesses should attract customers with their attractive appearance. This counts especially for the model hostesses. You are mainly responsible for product presentations. The desired side effect: the attractiveness of the model hostesses should be transferred to the product presented. As a hostess, you welcome guests, distribute flyers and often take on part of the catering.
In order to keep guests and potential customers or partners happy, a comprehensive service must not be missing. The service staff is responsible for offering guests drinks and small snacks. But larger catering is also part of their job. Service hostesses often have many years of experience in gastronomy and therefore always have a smile on their lips when they serve and thus prove their great resilience.
Grid girls are hostesses employed in motorsports to drive promotion. They are mainly found at motorcycle or car shows. There they often take photos with the visitors, which is not usual for ordinary hostesses. You can also find them as track personnel at motorsport races. They hold e.g. an umbrella for the driver as long as work is still being done on his vehicle or hold up a sign with the driver's start number before the race.
Promotion hostesses are usually not judged on their aesthetic appearance. They are supposed to increase sales, which is why it is important that they can communicate well and convince with knowledge. Their responsibilities go beyond greeting guests as they must interact with them to stimulate sales. However, we often meet promotional hostesses in everyday life, for example in supermarkets, where new products are presented at a specific point of sale and can also be tried and tested.
In order to be able to look after international guests, it is important that staff with the relevant foreign language skills are available. However, this does not have to meet the requirements that are placed on trained translators or interpreters, but only have a fluent command of a language. Very popular foreign languages ​​are, for example, Turkish, Russian and Polish.
The information desk is very important for the first impression, as you are the first point of contact for the guest at the trade fair or event. Guests often contact the information desk staff directly with questions. It is therefore important that help can be provided quickly. The information required for this is usually agreed in a briefing before the actual trade fair.